Lewis Johs Honored as Newsday's 2019 Top Workplaces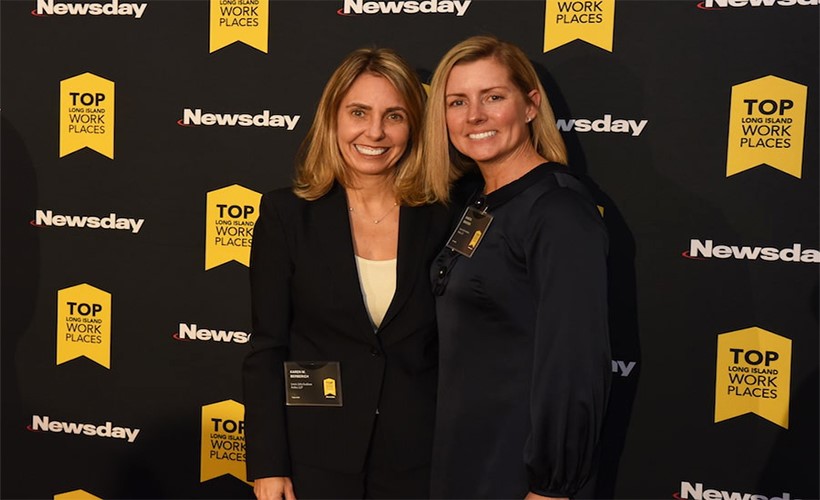 Posted: November 18, 2019
We are proud once again to announce that Lewis Johs has been recognized as one of the best places to work, according to a third-party survey conducted for Newsday this past March.  
The firm received Top Work Place status based on the results of their staff's survey feedback on two dozen factors, including the company's alignment, execution, connection and leadership.  Based upon these results, and compared to other similarly sized law firms in the same market, Lewis Johs has proven to be one of Newsday's 2019 Top Workplaces on Long Island.  
The firm has grown from four to over seventy five attorneys within a twenty-six year period. From its inception, the firm has steadily gained a reputation as a skilled and dynamic law firm. Because of the size, stability, and carefully managed growth, the firm has earned a solid reputation by having the most talented lawyers with specific skill sets to meet the needs of their growing clientele.  The growth has been organic and has adapted to meet the evolving needs of numerous clients.  Insurance Defense, Commercial Litigation/Transactions, Real Estate, Trust and Estates and Elder Law are among the areas of expertise. 
Lewis Johs strives to have long-term, positive employee relations.  This is reflected by the longevity of many of the team members.  In fact, 46% of the attorneys and support staff have been employed with Lewis Johs for over 10 years.  The firm cares deeply about all of their employees, often referring to the members of the firm as "family."  The firm provides fair and flexible work environments.   This is represented in the offering of unique employee incentives and programs, including training and the resources needed for career development.
"Having the honor of being named a "Top Workplace" for the second year in a row is a testament to our dedicated and hard-working team within a family atmosphere.  We truly have employees who care not only about their work, but about each other.  I am extremely proud that our employees still believe we are a firm that is headed in a positive direction," commented Christine Brunquell, Director of Human Resources for Lewis Johs.
Partners Anne Bracken and Karen Berberich attended the Top Long Island Work Places 2019 Awards ceremony recently held at the Crest Hollow Country Club in Woodbury to accept the award on behalf of the firm.  Lewis Johs is pleased to be part of a prestigious group of companies that have also been named a Top Work Place for 2019.
Categories