Teri Scotto-Lavino
Senior Counsel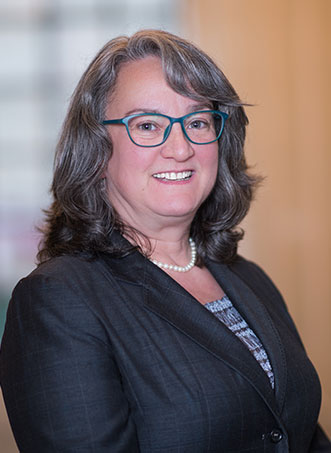 Teri Scotto-Lavino
Senior Counsel
Teri Scotto-Lavino specializes in the defense of physicians and medical facilities against claims of malpractice.  She works with both medical and dental clients.
For thirteen years, Teri was practicing as a Registered Respiratory Therapist and supervisor in multiple hospital facilities in the metropolitan area.  Her practice involved all areas of medicine but she focused in intensive care, pediatric and emergency matters.
Teri Scotto-Lavino also defends clients in areas of complex general liability from inception to trial.  Her practice areas include premises liability and property damage claims.  She provides representation to acute care facilities in the New York Metropolitan Area in matters that include claims of negligent maintenance, elevator and escalator accidents, security matters, premises liability and negligent hiring and supervision.
She is a member of the firm's Employment Practices Group, litigating claims related to discrimination, harassment, retaliation, unlawful discharge, and demotion.
Prior to joining the litigation team at Lewis Johs, she was involved in the public interest arena prosecuting Family Court matters to verdict for the Administration of Children's Services in New York City where she became a supervising attorney.
Teri successfully drafted and argued appeals in the Appellate Division of the Supreme Court of the State of New York, First and Second Judicial Departments.  In the private sector, she was responsible to litigate the defense of two class action suits in New York State.
She was admitted to practice law in New York in 2000 and New Jersey in 1999.  She was admitted to practice in the United States District Court for the District of New Jersey in 1999.  She is also admitted to the United States District Court, Eastern and Southern Districts and United States Court of Appeals, Second Circuit.
Teri received her Juris Doctorate from New York Law School in 1999.  She earned a Bachelor of Science from the College of Staten Island and a Master of Arts degree in Criminal Justice from John Jay College of Criminal Justice.
Practice Areas
Litigation
Personal Injury
Elevator Defense
Hotel/Hospitality Defense
Education
Juris Doctor Degree – New York Law School
Bachelor of Science – College of Staten Island
Master Degree in Criminal Justice – John Jay College of Criminal Justice
Associations
Brooklyn Women's Bar Association
Richmond County Bar Association
Admitted
New York 2000
New Jersey 1999
United States District Court for the District of New Jersey 1999
United States District Court, Eastern and Southern Districts 2004
United States Court of Appeals, Second Circuit