Scott O. Frycek
Partner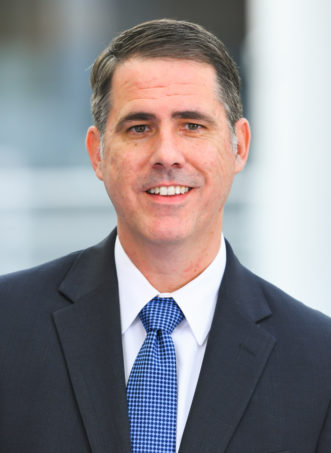 Scott O. Frycek
Partner
A litigator with almost twenty years of experience, Scott Frycek has spent the last fifteen years of his practice defending physicians and hospitals in medical malpractice cases from inception to trial.  Scott's physician clients have repeatedly sought his counsel on matters prior to litigation and after suit is commenced.  His repeated successes have led to many of his clients directing their malpractice carriers to assign their defenses to Scott.
In addition to his medical malpractice clients, Scott has also represented numerous nursing homes and skilled care facilities in matters involving claims of nursing home negligence, and has defended various municipalities in general liability cases.
Scott joined Lewis Johs as a partner in 2018.  He joined the firm after serving as a partner in a Manhattan firm concentrating in medical malpractice litigation. From 1998 through 2001, Scott served as an Assistant District Attorney for Suffolk County, where he tried numerous cases to verdict.
Scott was admitted to practice in New York State in 1999.  He is also admitted to practice in the United States District Court for the Eastern District of New York and the Southern District of New York.  Scott is a member of the New York State Bar Association and Suffolk County Bar Association.  He received his Juris Doctor degree from University of Buffalo School of Law in 1998 and was awarded a Bachelor of Arts degree, from the State University of New York – College at Geneseo in 1995.
Scott lives in Mount Sinai with his wife and three sons.
Education
Juris Doctor Degree –University of Buffalo School of Law
Bachelor of Arts – State University of New York College at Geneseo in 1995
Associations
New York State Bar Association
Suffolk County Bar Association
Admitted
New York State
United States District Court for the Southern and Eastern Districts of New York