Karen M. Berberich
Partner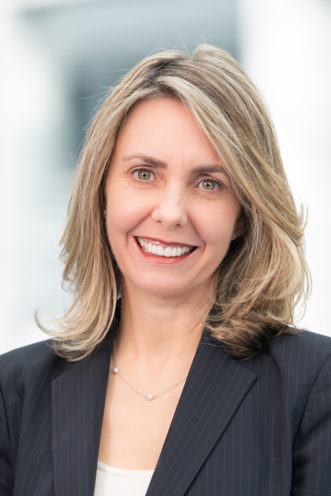 Karen M. Berberich
Partner
Karen Berberich focuses her practice in the area of insurance coverage and handles complex insurance issues involved in first party and third party claims.  She provides coverage analysis and opinions and represents insurers in coverage litigation on a variety of issues arising under including homeowners policies, personal and commercial automotive policies, personal umbrella policies, commercial general liability policies, excess policies and medical and professional liability policies.  Karen is a skilled litigator practicing in both state and federal courts.  For example, she won summary judgment on an intricate coverage issue involving the prestigious National Arts club in Manhattan.  The underlying case involved eight counterclaims and a separate case by the US Attorney General involving over $1 Million.  The federal court agreed that there was no duty to defend or indemnify under a non-NY umbrella policy afforded to the directors and officers of the club.  Additionally, she has successfully resolved insurance coverage disputes through mediation and arbitration.   She achieved an arbitration award of over one million dollars on behalf of an insurer in a dispute arising over different interpretations of notice and tender obligations in connection with the 9/11 Litigation.  In addition to her coverage practice, Karen also handles a variety of environmental matters.  She obtained summary judgment on behalf of a local oil company being sued for over 1.3 million under the Navigation Law.
Prior to joining Lewis Johs, Karen was the managing partner of the New York City office of a national law firm specializing in aviation and transportation law.  She has represented air carriers, airports, fixed base operators, air traffic controllers, aircraft maintenance, repair and overhaul facilities and airport service providers in personal injury and wrongful death litigation, in contractual disputes, in regulatory compliance and transactional matters and during investigations.  Karen represented two airports in the 9/11 Litigation and was successful in achieving a dismissal of all claims against both airports arising from the attacks.   She also represented US Airways during the National Transportation Safety Board's investigation of the flight that landed on the Hudson River.  In addition, Karen has represented a number of interstate moving companies and cargo insurance companies in litigation arising from the loss or damage to goods.   Karen successfully opposed a multi-million dollar putative class action against a large moving company for alleged violations of federal regulations.   She has also been successful in bringing trademark infringement actions on behalf of moving companies for improper use of company logos.
Karen was admitted to practice law in the State of Connecticut in 1997 and the State of New York in 1998.   She is also admitted to practice in the United States District Courts for the Eastern, Southern and Western Districts of New York and the United States Court of Appeals for the Second Circuit.
Karen received her Juris Doctor degree from St.  John's University School of law in 1997, where she served as the Managing Editor of the St.  John's Journal of Legal Commentary.   She was awarded her Bachelor of Arts degree, cum laude, from the State University of New York at Albany in 1994.
Practice Areas
Litigation
Property Damage
Bad Faith
Unfair Claims Practice and Defense
Errors and Omissions
Subrogation
Education
Juris Doctor Degree – St. John's University School of Law 1997
Bachelor of Arts degree, cum laude– State University of New York at Albany 1994
Admitted
State of Connecticut in 1997
State of New York in 1998
United States District Courts for the Eastern, Southern and Western Districts of New York
United States Court of Appeals for the Second Circuit