John J. Halleron, III
OF COUNSEL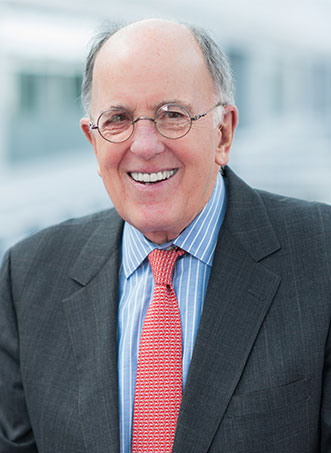 John J. Halleron, III
OF COUNSEL
John Halleron is of counsel to the firm, and has practiced for over forty years advising individuals and commercial entities in connection with estate and business planning and real estate matters.   John is experienced in all aspects of estate planning, including the drafting of complex wills and living trusts.   He has also represented lenders and borrowers in commercial real estate transactions as well as individuals and privately held companies in acquisitions and sales of commercial real estate and business entities.   John began his legal career in 1968 with the Brooklyn law firm of Wrenn & Schmid and became a partner of that firm in 1971.   In 2006 he became of counsel to the firm of Kenney, Goidel, Wrenn & Schmid and in 2011 he became of counsel to Lewis Johs Avallone Aviles, LLP.
John is a graduate of the College of the Holy Cross and Columbia University Law School.   He is admitted to the practice in New York State and the U.S.  District Court for the Southern and Eastern Districts of New York.   John is a member of the New York State Bar Association and the Suffolk County Bar Association.
John is a board member of Boys Hope Girls Hope New York, the former Board Chair of Good Samaritan Hospital Foundation and former Board Member of Eastern Division Catholic Health Services of Long Island.
Practice Areas
Education
Juris Doctor Degree – College of the Holy Cross and Columbia University Law School
Bachelor of Arts
Associations
New York State Bar Association
Suffolk County Bar Association
Board Member of Boys Hope Girls Hope New York
Former Chair of Good Samaritan Hospital Foundation
Former Board Member of Eastern Division Catholic Health Services of Long Island
Admitted
New York State
U.S. District Court for the Southern and Eastern Districts of New York