John B. Saville
PARTNER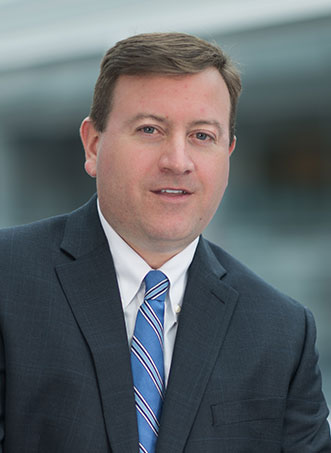 John B. Saville
PARTNER
With over twenty-two years of legal experience, John B. Saville focuses his practice in complex civil litigation representing clients in both state and federal courts.  John 's practice includes the representations of individuals, corporations, not-for-profit corporations, school districts, business individuals, municipalities, professionals and insurance companies in all areas of civil litigation, including municipal law, products liability, premises liability, labor law, dram shop, construction defect, sexual molestation, road design, bus company liability, defamation, nursing home defense, civil rights claims, commercial business disputes and dissolution proceedings.  John has represented clients in all phases of litigation, from pre-suit hearings through trial, including post trial motion practice and appeals.  John practices in all courts in New York City, Long Island, Rockland and Westchester Counties and numerous courts in Upstate New York.   John is also admitted to practice in the State of Connecticut and has litigated matters on behalf of his clients in the State of Connecticut.
John has defended clients in high profile actions, including actions stemming out of the World Trade Center attack.
John has also successfully represented clients at alternative dispute forums, including mediations and arbitrations and has defended clients at administrative hearings.
Additionally, John has also drafted and orally argued numerous appeals in the First and Second Departments of the New York State Appellate Division.   Representative appellate decisions include:
Stockton  v.  H&E Biffer Enterprises No. @, LLC, 196 A.D.3d 709 (2nd  Dep't 2021)
Daniels v.  Simon, 99 A.D.3d 658, 951 N.Y.S.2d 745 (2nd Dep't  2012)
Walls v. Town of Islip, 71 A.D.3d 669, 894 N.Y.S.2d 899 (2nd Dep't 2010)
Hernandez v Lapidus, 307 A.D.2d 984, 763 N.Y.S.2d 492 (2nd Dep't 2003)
Cepeda v.  3604–3610 REALTY CORP., 298 A.D.2d 175, 748 N.Y.S.2d 130 (1st Dep't.  2002).
John was admitted to practice law in the State of New York in 2000, the State of Connecticut in 1999, the United States District Court for the Eastern District of New York in 2005 and the Southern District of New York in 2017.   He received his Juris Doctor Degree from St.  John's University School of Law in 1999, where he served as Managing Editor of the St. John's Journal of Legal Commentary and was a recipient of the Springer Legislative Award for excellence in Legislative Memoranda on Public Policy Issues. John enjoys giving back to St. John's University School of Law by serving as a panelist at the annual Student-Alumni Career Conference to offer career advice to first-year law students.
John is a graduate of Fairfield University where he received a Bachelor of Arts Degree in Political Science in 1996.   John has served as a volunteer with charitable organizations including the Suffolk County Chapter of the Make-a-Wish Foundation and is an active volunteer in coaching youth sports including Town of Brookhaven Baseball, Riverhead Little League and Catholic Youth Organization Basketball.  John also volunteers his time as an active member of the school board at Our Lady of the Hamptons Regional Catholic School in Southampton, New York.
Practice Areas
Litigation
Personal Injury
Property Damage
Elevator Defense
Trucking and Busing
School District Liability
Not-for Profit and Social Services Organization Defense
Education
Juris Doctor Degree – St. John's University School of Law 1999
Bachelor of Arts Degree in Political Science – Fairfield University 1996
Admitted
State of Connecticut 1999
New York State 2000
United States District Court of the Eastern District of New York 2005
United States District Court of the Southern District of New York 2017