Deborah A. Aviles
Principal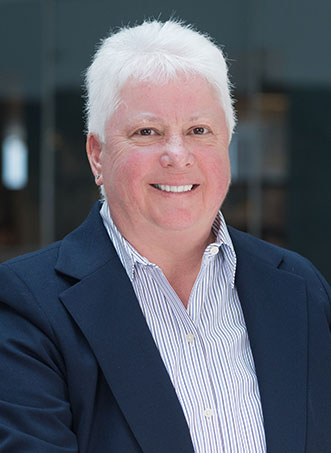 Deborah A. Aviles
Principal
Deborah Aviles's practice includes the supervision and trial of cases in all areas of defense litigation.  In addition to handling claims against corporate defendants, her practice also involves the defense of physician and hospital malpractice, municipal and premises liability, construction and environmental litigation.
Deborah is active in a variety of professional associations.  She was a founding member, former officer, and Executive Board Member for the Alexander Hamilton Inns of Court for Suffolk County.  She is a member of the Suffolk County Bar Association, where she formerly chaired the Insurance Committee and was a member of the Judicial Screening Committee.  Currently, she is a member of the Supreme Court Committee as well as the Bench/Bar Committee.  She also serves as the Chair of the Independent Judicial Qualifications Commission for the 10th Judicial District.  Deborah formerly served on the Board of Directors of the Nassau-Suffolk Trial Lawyers Association, the American Lung Association of Nassau/Suffolk Counties, and Long Island University, School of Paralegal Studies.  She is rated "AV" by Martindale Hubbell and Long Island Pulse Magazine rated Deborah a Top Legal Eagle in Suffolk and Nassau Counties for civil litigation..  In 2009 she was recognized by Cambridge Who's Who for demonstrating dedication, leadership and excellence in legal services.  Deborah has given numerous lectures in both the public and private sectors on topics including: "New York Pattern Jury Instructions: Missing Witness/Missing Documents Charges," Suffolk Academy of Law, Suffolk County Bar Association; "Trial Advocacy,"  Suffolk Academy of Law; "Medical Malpractice Update," Women's Bar Association of Suffolk County; "Discovery 2000 – for Experienced Litigation," New York State Bar Association; "Motor Vehicle Accidents," New York State Bar Association; "Power Advocacy – Achieving Maximum Jury Impact During Trial," New York State Bar Association; "Alternative Dispute Resolutions – Negotiation Techniques,"  and "Civil Trial Skill Series," Suffolk Academy of Law; and "Trial of Medical Malpractice Cases,"  Suffolk County Women's Bar Association.
Deborah Aviles was admitted to the bar of New York State and to the United States District Court for the Eastern and Southern Districts of New York in 1982.  In 1981, she received her Juris Doctor Degree from Howard University School of Law, where she was a member of the National Moot Court.  Deborah attended the University of Dayton and the State University of New York at Stony Brook, receiving a Bachelor of Arts Degree in Political Science in 1977.
Practice Areas
Litigation
Environmental Litigation
Accomplishments
Long Island Pulse Top Legal Eagle in Suffolk and Nassau for Litigation and Civil Litigation
Martindale-Hubbell AV Preeminent Rated
Cambridge Who's Who for demonstrating dedication, leadership and excellence in legal services
New York's "Outstanding Women in Law" Hofstra University 2016
Education
Juris Doctor Degree– Howard University School of Law
Bachelor of Arts Degree in Political Science – University of Dayton and the State University of New York at Stony Brook
Associations
Alexander Hamilton Inns of Court for Suffolk County – Founding Member, Former Officer, and Executive Board Member
Suffolk County Bar Association – Supreme Court Committee, Bench/Bar Committee, Former chair of the Insurance Committee, Former Judicial Screening Committee
Independent Judicial Qualifications Commission for the 10th Judicial District – Chair
Nassau-Suffolk Trial Lawyers Association – Former Board of Directors
American Lung Association of Nassau/Suffolk Counties – Former Board of Directors
Long Island University, School of Paralegal Studies – Former Board of Directors
Admitted
New York State 1982
United States District Court for the Eastern and Southern Districts of New York 1982