Claudia L. Boyd
Partner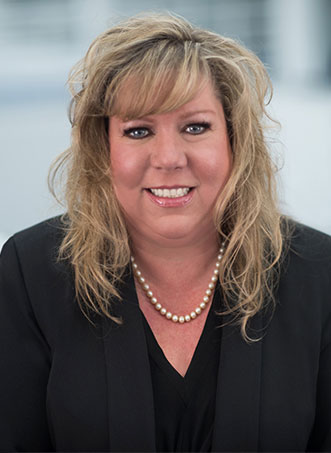 Claudia L. Boyd
Partner
Claudia Boyd's practice focuses on the representation of corporate and individual clients in complex casualty defense litigation, including transportation law, bus company liability, trucking law, premises security, motor vehicle negligence, defamation, sexual molestation, premises liability, municipal liability, products liability, camp and school district liability, and restaurant and hotel liability.  She is also a member of the Lewis Johs Catastrophic Loss Response Team.   Claudia practices in the state and federal courts of New York and New Jersey.
Prior to joining Lewis Johs, Claudia was a senior associate in the defense litigation department of a mid-sized law firm with offices in New Jersey and Pennsylvania.  She handled cases from inception through trial involving vehicular negligence, premises liability, roller rink liability, amusement park liability and insurance fraud.  From 1993 through 1996, she was an associate with a Pennsylvania firm engaged in defense litigation on behalf of several major insurance companies.  Her work there included handling all aspects of the defense of personal injury and property damage claims from inception through trial.  Claudia has also served as an arbitrator for personal injury cases in the Commonwealth of Pennsylvania and as a mediator for the Supreme Court of the State of New York, Nassau County.
Claudia was admitted to practice in New Jersey and Pennsylvania in 1993 and New York in 1999.  She is also admitted to the United States District Court for the Eastern and Southern Districts of New York and the District of New Jersey.  She is a member of the New York State Bar Association.   Claudia is also a member of the Board of Directors of the Nassau-Suffolk Trial Lawyers Association.
Claudia lectures regularly to clients and insurance professionals regarding issues that arise during the defense of third-party bodily injury claims.
Claudia received her Juris Doctor Degree from Villanova University School of Law in 1993.  In 1990, she received her Bachelor of Arts Degree with a double major in Political Science and English from Duke University.
Practice Areas
Personal Injury
Hotel/Hospitality Defense
Trucking and Busing
Education
Juris Doctor Degree – Villanova University School of Law 1993
Bachelor of Arts Degree in Political Science and English– Duke University 1990
Associations
New York Bar Association
Board of Directors for Nassau-Suffolk Trial Lawyers Association
Admitted
New Jersey 1993
Pennsylvania 1993
U.S. District Court for the Eastern and Southern Districts of New York
District of New Jersey