Anne M. Bracken
Of Counsel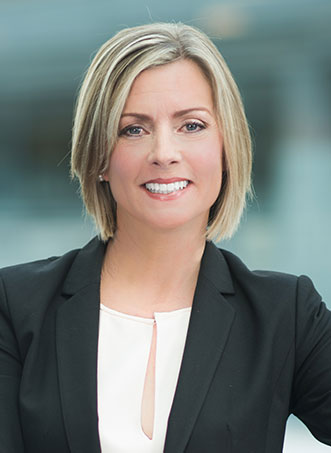 Anne M. Bracken
Of Counsel
A litigator with over twenty-five years of experience, Anne Bracken has spent a significant part of the last nineteen years defending physicians and hospitals in medical malpractice cases from inception to trial.  Anne's physician clients have repeatedly sought her counsel on matters prior to litigation and after suit is commenced.   For the last seventeen years, she has defended a local large hospital in a number of malpractice suits stemming from a variety of claims of medical negligence.  Her repeated successes have led to many of her clients directing their malpractice carriers to assign their defenses to Anne.
In addition to her medical malpractice clients, Anne has also represented individuals and businesses in commercial litigation and has worked with other members of Lewis Johs in servicing those clients' transactional needs.  While not limiting her commercial practice to any one area, Anne has spent significant time representing clients in the food and restaurant industry, an interest born of her own family's business; her husband, Joe DeNicola, is the owner/chef of a number of restaurants on Long Island, including Ruvo in Greenlawn and Port Jefferson, La Tavola in Sayville, Del Fuego in St.  James, Patchogue, East Northport and Babylon, and NoCo in St. James.
Anne was elected partner at Lewis Johs in 2012.   She joined the firm in 2001 after serving as an associate in a Manhattan firm concentrating in medical malpractice litigation.  From 1994 through 1997, she served as an Assistant District Attorney for Kings County, where she tried numerous cases to verdict.
Anne was admitted to practice in New York State in 1995.   She is also admitted to practice in the United States District Court for the Eastern District of New York.   Anne is a member of the New York State Bar Association and Suffolk County Bar Association, where she was the former Chair of the Judicial Screening Committee.  She currently serves on the Grievance Committee for the 10th Judicial District and the Bench/Bar Committee of the Suffolk County Bar Association.   She received her Juris Doctor Degree from Brooklyn Law School in 1994 and was awarded a Bachelor of Arts Degree, cum laude, from Providence College in 1990.
Anne lives in St.  James with her husband and three daughters.
Practice Areas
Accomplishments
Long Island Business News '2019' Who's Who: Women in Professional Services
Grievance Committee, 10th Judicial District
Education
Juris Doctor Degree – Brooklyn Law School 1994
Bachelor of Arts Degree cum laude – Providence College 1990
Associations
Grievance Committee, 10th Judicial District
New York State Bar Association
Suffolk County Bar Association – Bench Bar Committee
Admitted
State of New York 1995
United States District Court for the Eastern of New York