Partner Stacey Gorny Elected President Of Moxxie Mentoring Foundation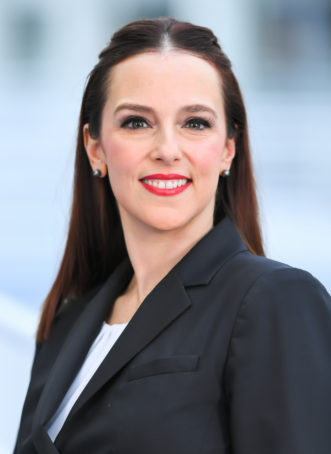 Posted: January 9, 2020
We are proud to announce that partner Stacey Gorny has been named President of Moxxie Mentoring Foundation.  Stacey first became a mentor for the Moxxie Mentoring Foundation in 2015 in order to give back to the community through professional and generational mentoring.  She was a mentor through the foundation's Jr. Moxxie program which pairs female college students with an individual mentor during the academic school year.  Mentoring has always been an important part of Stacey's career. As a mentor she strove to give unique mentoring and networking opportunities back to rising female college students.
In 2016, Gorny was selected as co-chair of the Jr. Moxxie program and she continued to mentor as part of the program.   In 2016, she received the prestigious Purple Pump Award for mentoring, at the foundation's largest fundraising event, the Emerald Summit.  In 2016, Stacey joined the Board of Directors.  Elected in 2017, Stacey served the foundation as Vice President for three years.  She is also an active member of the Moxxie Network.
"The firm is proud to support Stacey and the Moxxie Mentoring Foundation.  I was so impressed with the comradery and support I witnessed at the Moxxie Emerald Summit Event. Moxxie provides valuable guidance and diverse opportunities to college students and professionals." stated Eileen Libutti, Managing Partner- NYC office of Lewis Johs.
Categories