Lewis Johs Names Two New Partners in 2023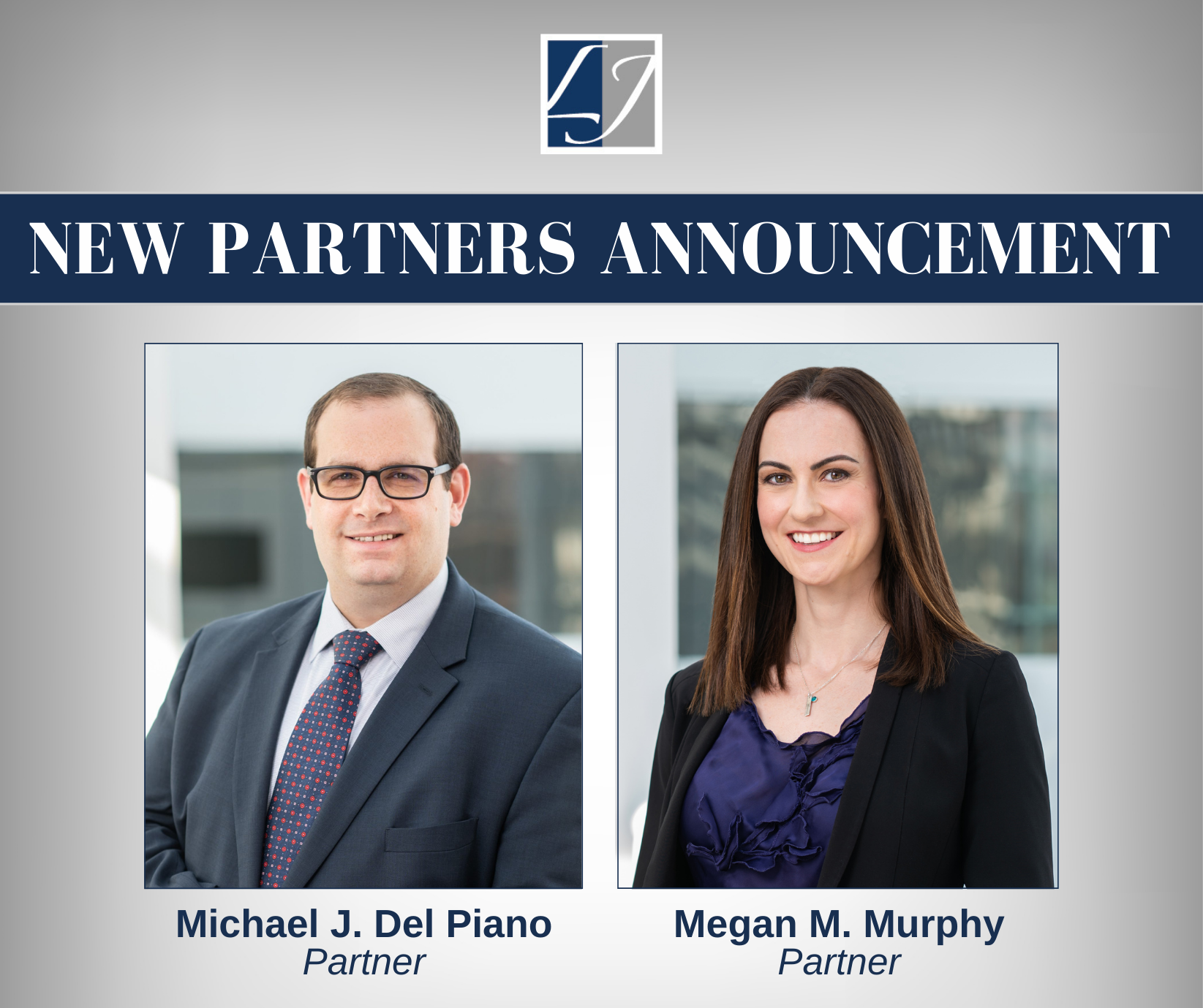 Posted: March 2, 2023
New Partners Showcase Firm's Commitment to Strong Legal Representation and Excellent Client Relations
ISLANDIA, NY– Lewis Johs Avallone Aviles, LLP announces the promotion of two lawyers to its partnership: Michael J. Del Piano and Megan M. Murphy. Continuing to advance the careers of its talented lawyers is a key component of Lewis Johs's commitment to meeting client needs and providing superior legal services.
Michael J. Del Piano:
Michael represents clients in a broad range of complex labor and employment matters, commercial disputes, and civil rights litigation and appeals before federal and state courts and agencies, and in alternative dispute resolution. His practice also includes counseling employers in transactional matters and negotiating collective bargaining agreements. The American Bar Association has recognized Michael numerous times for his commitment to providing pro bono services. Michael is admitted to practice in New York, the United States Court of Appeals for the Second Circuit, and the United States District Courts for the Southern, Eastern, Northern, and Western Districts of New York.
Megan M. Murphy:
Megan M. Murphy represents both commercial and individual clients in all aspects of the defense of premises and transportation liability matters, as well as in high-value property damage, subrogation, and negligent security claims. Megan also handles certain Family Court matters commenced on behalf of Long Island-based school districts. In 2021, Megan received the Long Island Business News award for Leadership in Law. She also serves on the Board of Directors for the Moxxie Mentoring Foundation. She is admitted to practice in New York.
Categories